Welcome to
CAMPING LE DOMAINE DES NAÏADES ★★★★★
A 5 star campsite in the Bay of Saint-Tropez located 900m from the sea.

A great location
Located just 900 metres from the beaches of the Gulf of Saint-Tropez

High standing services
Restaurant, bar, grocery shop, on-site rentals and hire services…

Entertainment for all ages
Sports, Funstation & Parties

Top waterpark
Water park with giant water slides, heated Olympic-size pool, paddling pool, sun terrace…
OUR SERVICES AND FACILITIES
Your rental at
LE DOMAINE DES NAÏADES ★★★★★
Domaine des Naïades has opted to offer a wide range of mobile homes so as to match your needs as closely as possible. From « CLASSIC » to « PREMIUM », we take meticulous care to distribute them harmoniously amidst a nature conservation area, and to renovate them frequently.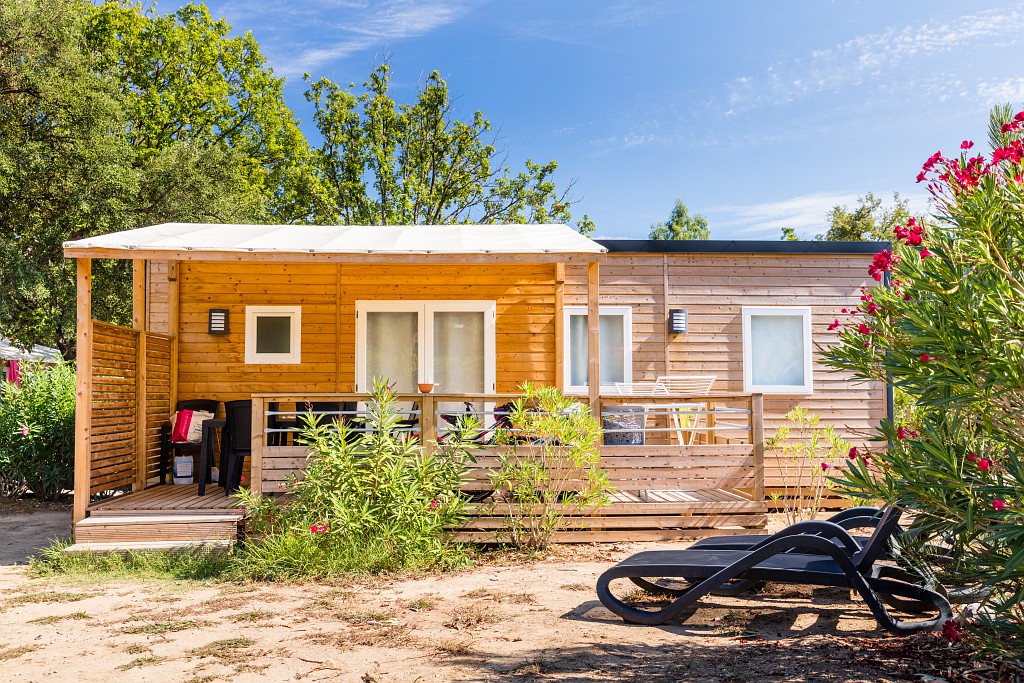 PREMIUM RANGE
The ultimate mobile homes
Are you a couple with 4 children and no one wants to sleep in the living room ? Do you want an accommodation with all services included ? TV, air conditioning, dishwasher, sheets and towels... ThePREMIUM is perfect for you ! You want to stay between couples of friends with its 2, 3 or 4 bedrooms and its kitchen equipped with a dishwasher... You dream of a fully equipped accommodation with a beautiful terrace! THe Mobile home - PREMIUM is perfect for you !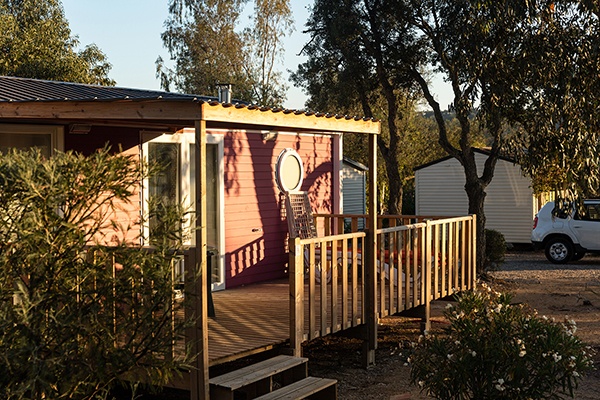 COMFORT RANGE
Functional, welcoming and well-equipped
For your next stay, opt for the COMFORT range, which brings together quality rentals according to your needs. For 4 to 8 people, in a very well designed space, your mobile home includes a fully equipped kitchen, a shower room and separate toilets. A COMFORT XL variation is also available for more spacious accommodations.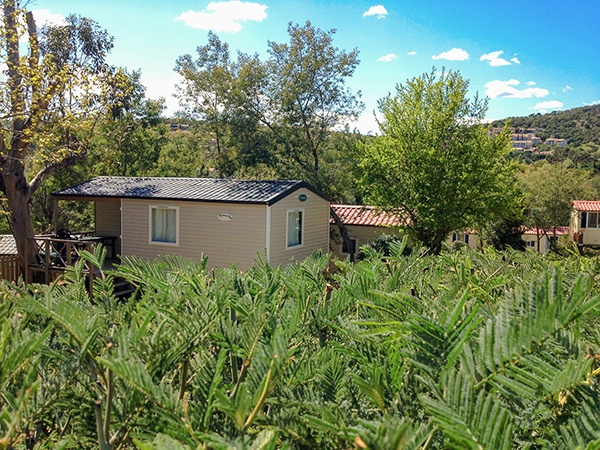 CLASSIC RANGE
The best value for money
You dream of a holiday in the Bay of Saint-Tropez... You prefer to keep your money for trips, going out, shopping, restaurants and other treats ? Then the CLASSIC mobile home with everything you need and no unnecessary extras was made with you in mind ! Perfect for the two of you, or with the children. For a more spacious accommodation book our CLASSIC XL variation with more space!
From the moment you arrive at the campsite and throughout your stay in the Var, the welcoming and enthusiastic team at the Domaine des Naïades – reception, mini-market, restaurant, housekeeping, maintenance, green keepers and entertainers – have as their only priority to make your Côte d'Azur holiday one to remember !
– Heiko BELLENDORF, Director –
DISCOVER THE DOMAINE DES NAÏADES