Le Domaine des Naïades
OUR ULTIMATE CHALETS
DISCOVER THE ULTIMATE RANGE
Rest and confort will be the key words of your holidays at the Domaine des Naïades. The Ultimate Chalets, confortable and cosy, are ideal for a well-deserved family holiday. With a capacity of up to 6 people, you can enjoy a high quality service.
The Ultimate Chalet comes with three bedrooms, a separate bathroom, a fully equipped kitchen with fridge, microwave, coffee maker and all the necessary kitchenware… In addition to air conditioning, you have a covered terrace and garden furniture for the outdoor area.
Discover our other ranges

PREMIUM RANGE
The ultimate in rental accommodation
You want a mobile home with all services included: TV, air conditioning, dishwasher ... Discover our PREMIUM mobile homes ! A PREMIUM EXCLUSIVE variation is also available with even more services!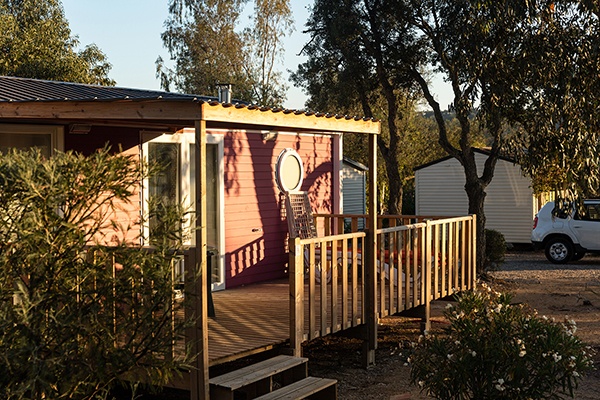 COMFORT RANGE
Functional, welcoming and well-equipped
For your next stay, opt for the COMFORT range, which includes quality rentals to suit your needs. A COMFORT XL variation is also available for more spacious accommodation.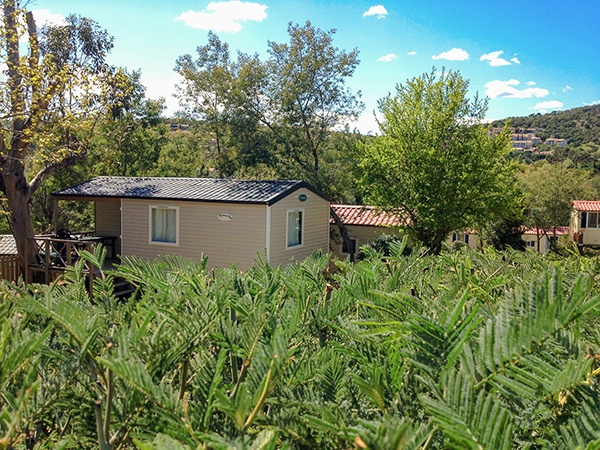 CLASSIC RANGE
The best value for money
With everything you need and no unnecessary extras, the CLASSIC range has been designed for you! Ideal for duo stays or couples with children. For a more spacious accommodation, book our CLASSIC XL variation with more surface area!
Tourist tax for adults over 18 years old : €0.86 / day / pers.
Eco-awareness for the treatment of domestic waste : €0.40 / day / pers.
Booking fees: these apply to each individual booking and only once per season : from 10€ to 25€ depending on the payment method selected.
For more details : General rental terms and conditions
Deposit : €150 Deposit (accommodation+cleaning)