Le Domaine des Naïades
ENTERTAINMENT
More than anywhere else, your holidays on the Côte d'Azur go hand in hand with relaxation and feeling good !
THERE ARE SPORTING ACTIVITIES AT OUR CAMPSITE BY THE MEDITERRANEAN.
So then, starting on your upcoming spring break on the Côte d'Azur until August 27th, you are invited to take part in our various sporting activities. On our programme of sporting activities at our campsite by the Mediterranean : naturally, something relaxing to start the day gently with a jog along the Bay of Saint-Tropez, stretching and an aquagym session in the olympic size pool.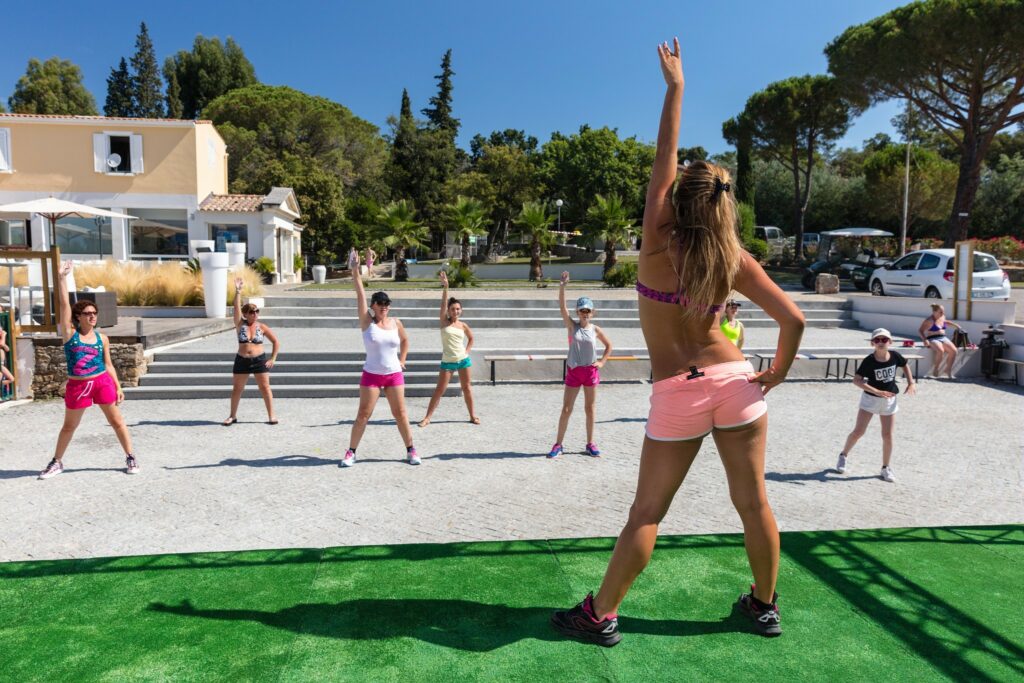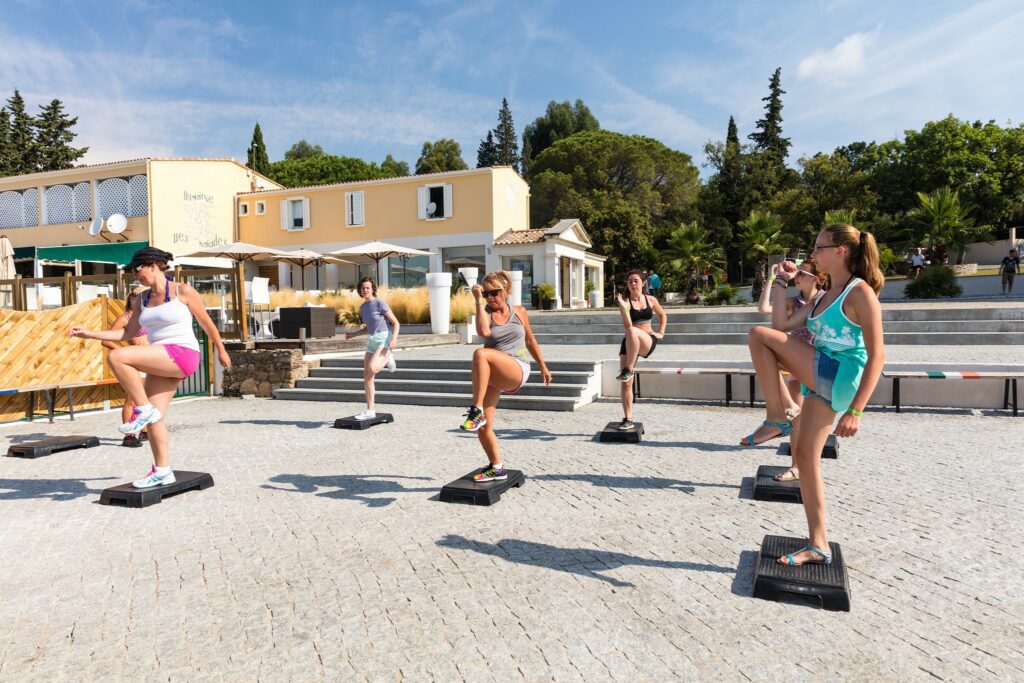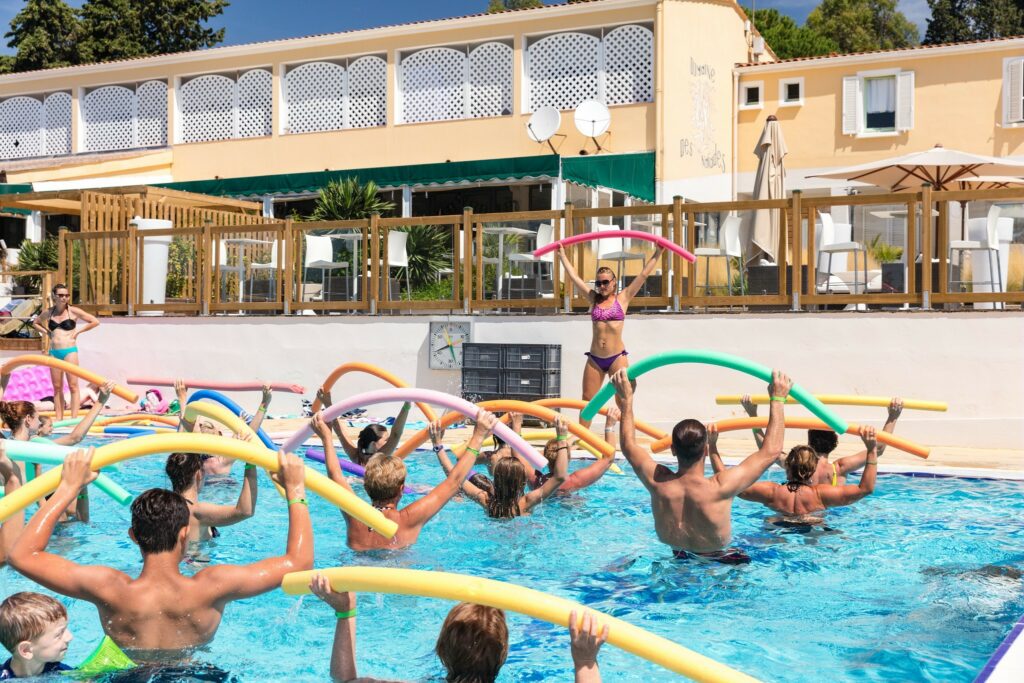 LIVELY AFTERNOON ACTIVITIES FOR YOUR HOLIDAYS ON THE CÔTE D'AZUR
Our activity organisers invite you to join them at the Animation Point, featuring : a multi-sports pitch, ping pong tables, a boules pitch with night-lighting, which add to the range of activities at our campsite, located 900m from the Mediterranean.
An animation program full of fun activities for children of all ages and even for the whole family : Electric cars, sensory play, circus, cooking and cinema workshops, Olympics, archery, BumperBalls, quizzes and shows ! Regardless of age, we offer a multitude of activities for everyone… Impossible to be bored !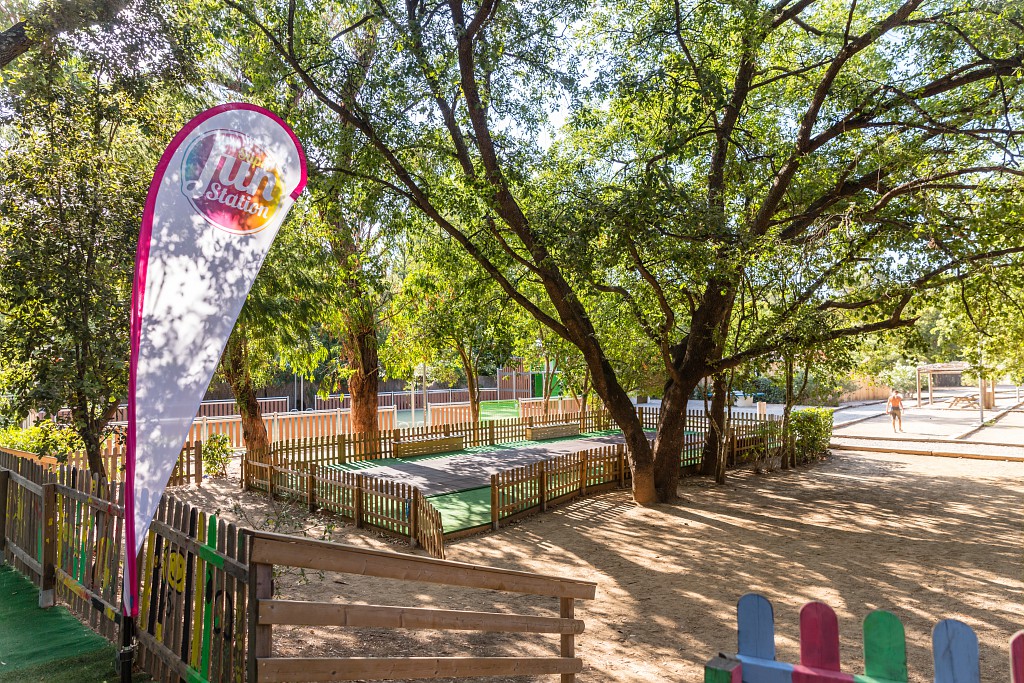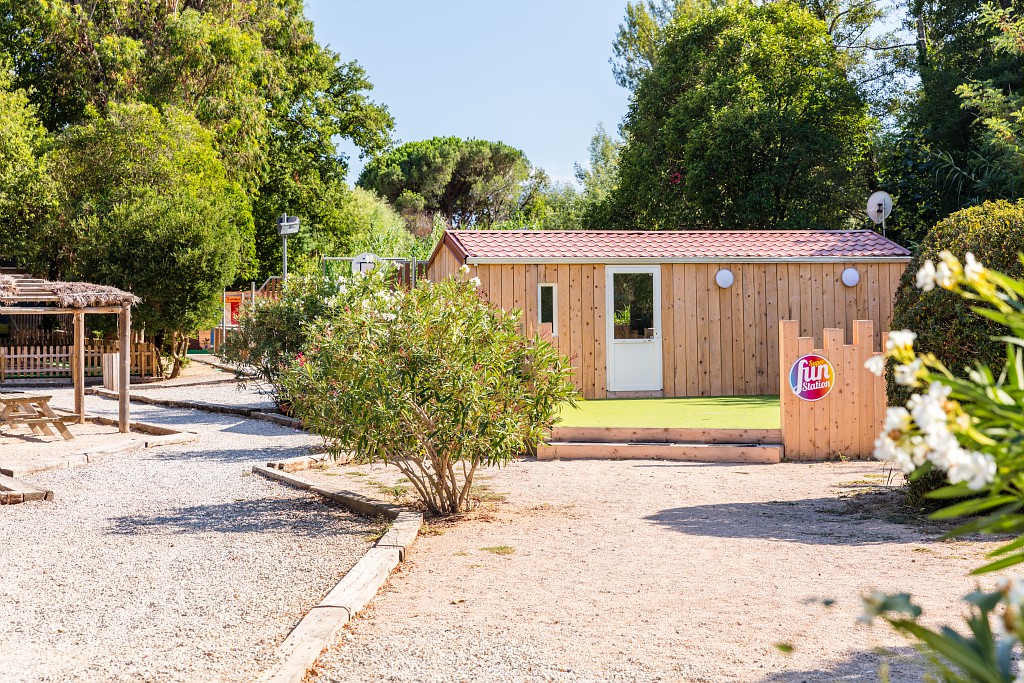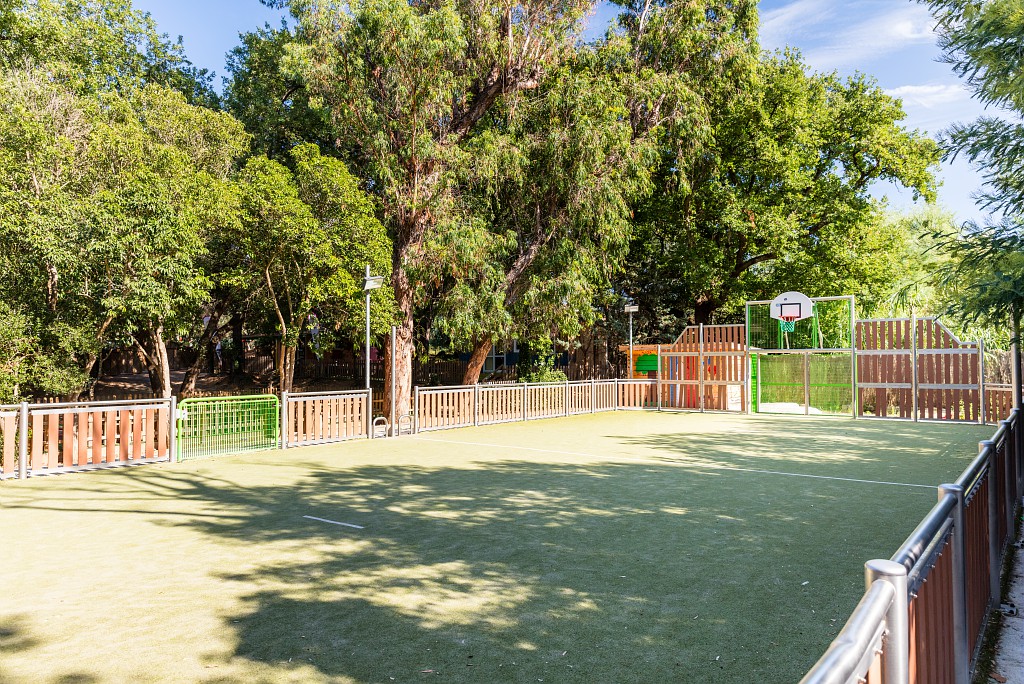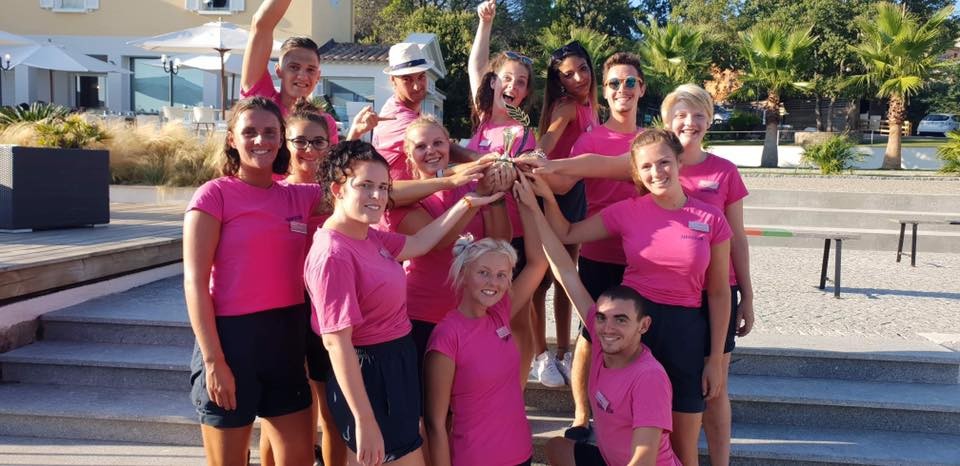 A STACK OF ACTIVITIES FOR YOUR KIDS' HOLIDAYS ON THE CÔTE D'AZUR
From July 1st, our team of activity organisers welcomes your little ones aged 4 to 12 until August 27th.
On the program you can find educational games such as : nature discovery, puzzle solving, hands-on activities such as salt dough modelling, painting and various crafts; also team games : football, sack race, basketball, treasure hunt, etc…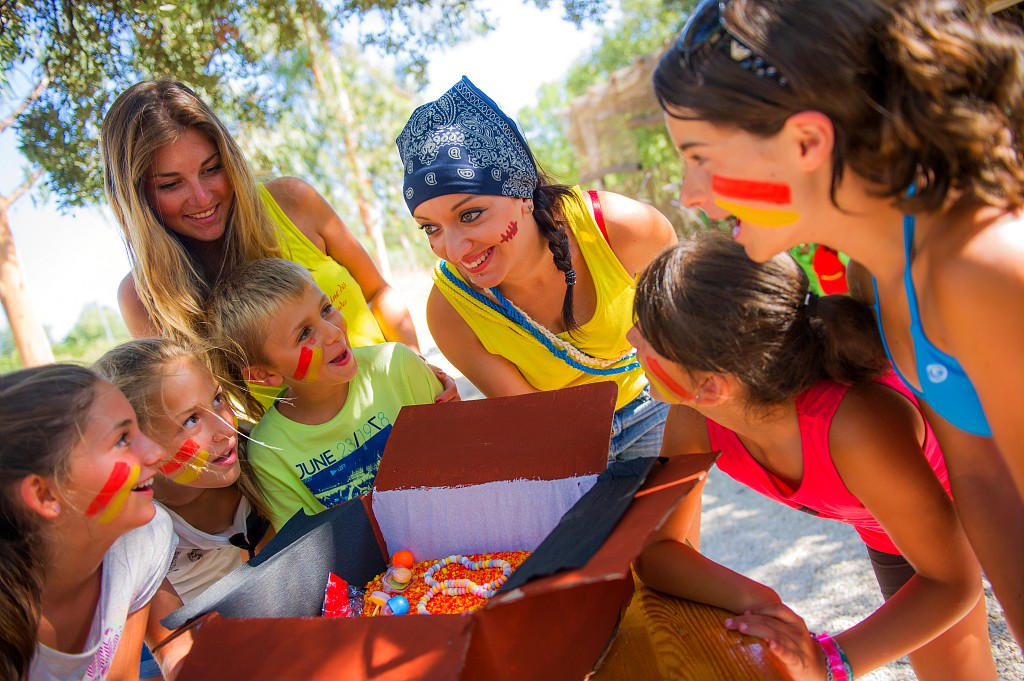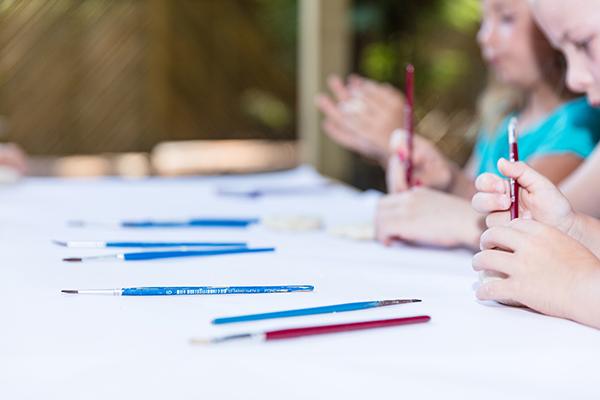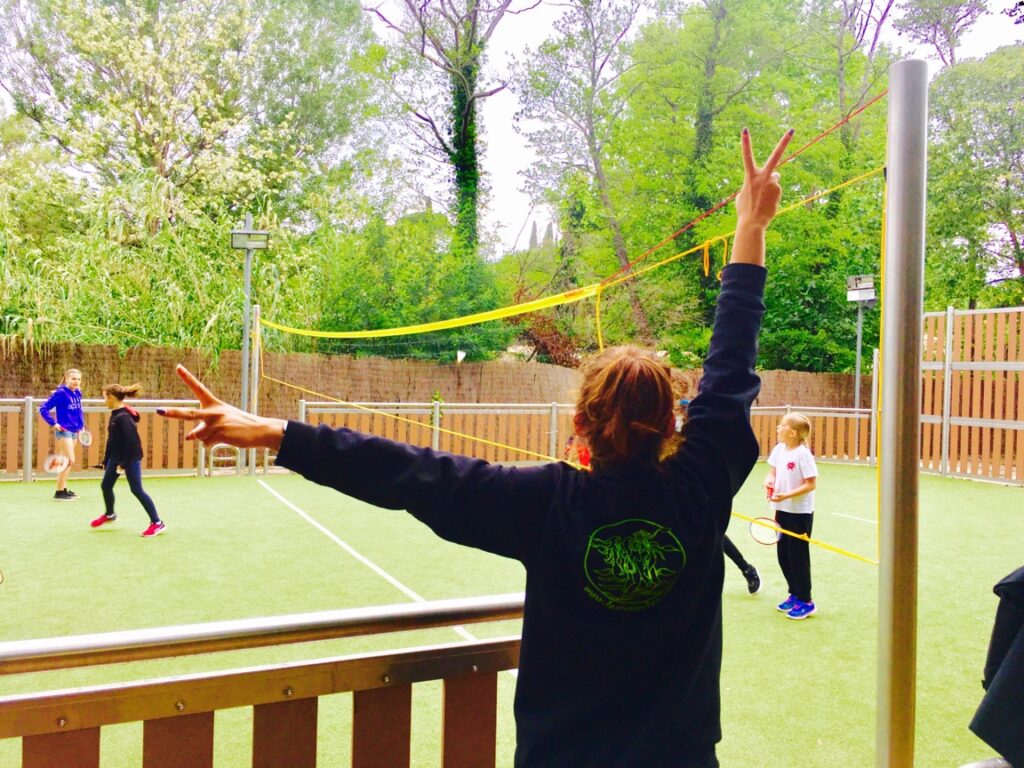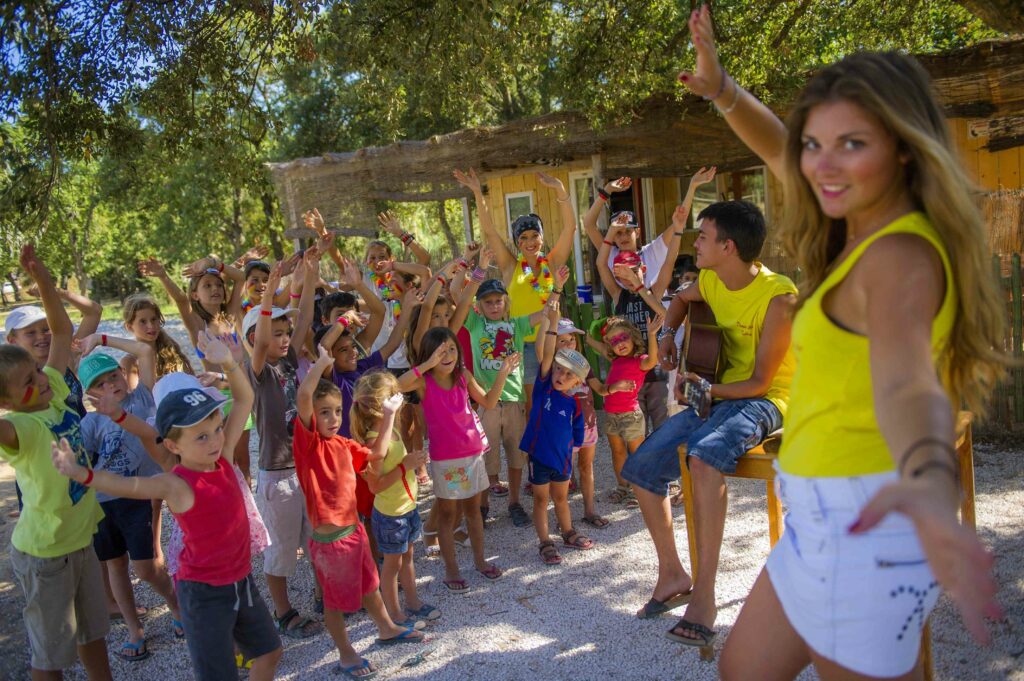 A FEW LAUGHS AND SOME GOOD FUN ARE THE WATCHWORDS TO YOUR EVENINGS AT OUR CAMPSITE, RIGHT BY THE MEDITERRANEAN
From July 1st to August 31st, evenings in our campsite by the Mediterranean hold a richly varied and emotional cocktail of entertainment in store. There is a different theme every night of your holiday on the Côte d'Azur : karaoke, open-air cinema, dance night, cabaret show, etc… Everyone automatically receives an event programme during the arrival at the reception. In fact, there is something to everyone's taste, young and old ! Participation in all events for everyone is included in our mobile home rental packages.