Le Domaine des Naïades
OUR COMFORT MOBILE HOMES
THE COMFORT RANGE: THE BEST QUALITY/PRICE RATIO
At Domaine des Naïades, by choosing one of our mobile homes from the COMFORT range, you will have the choice between 7 surfaces and therefore 7 different sleeping capacities that can accommodate from 2 to 8 people.
All of our COMFORT mobile homes provide you with quality, recent accommodation, guaranteed to be less than 10 years old !
The COMFORT XL version will allow you to gain even more space (>28 m² for a 2-bedroom, >33 m² for a 3-bedroom)
When it comes to equipment, you can choose from a range of options:
without air conditioning or television
with air conditioning
with air conditioning and television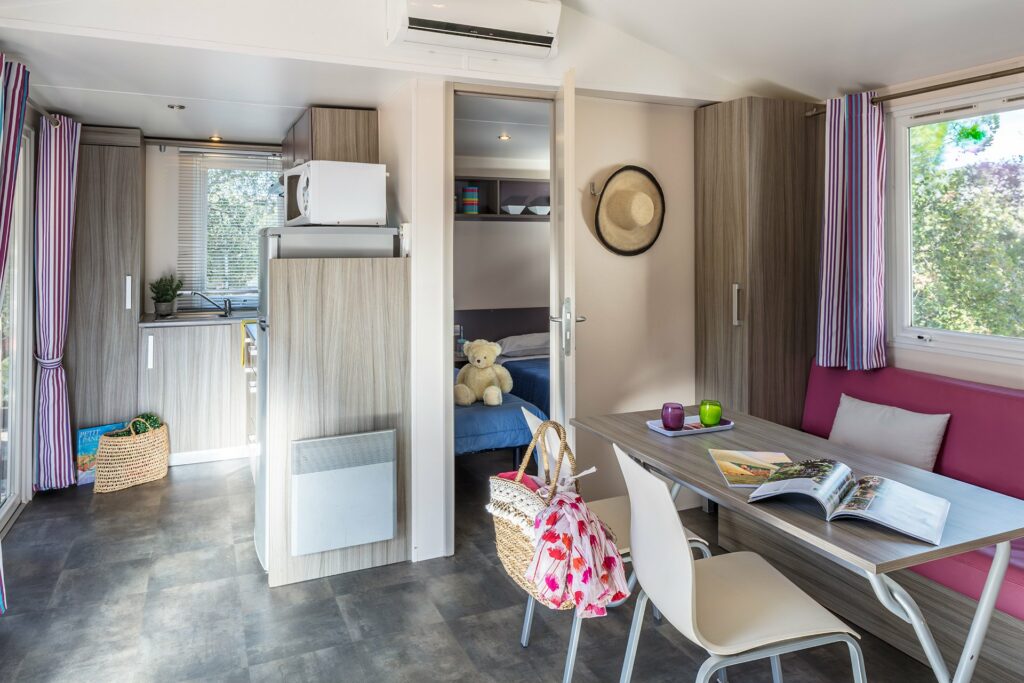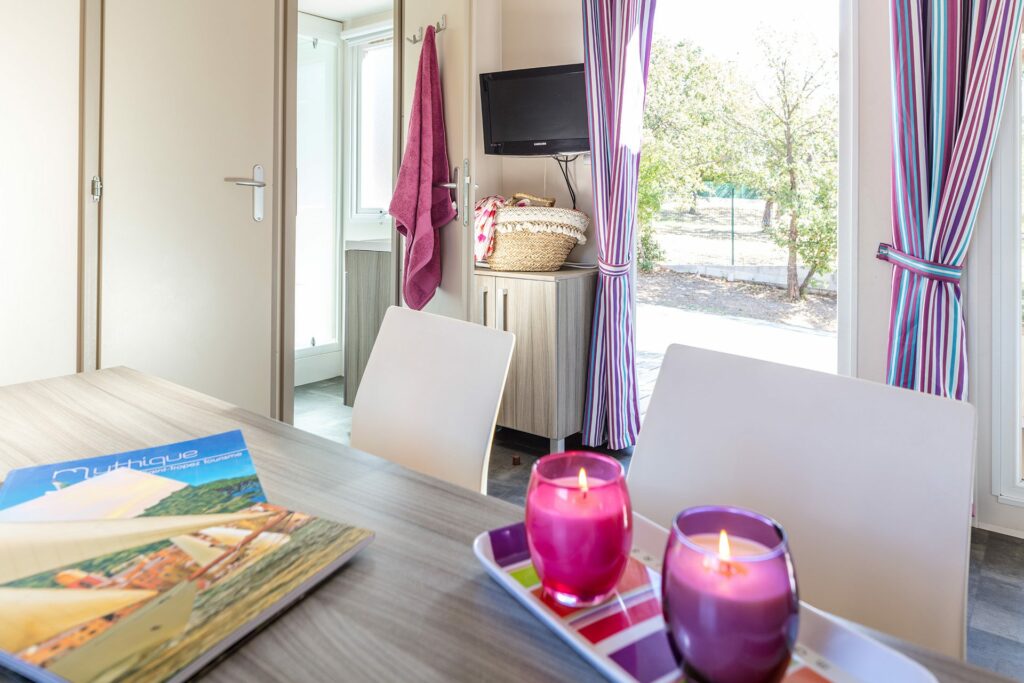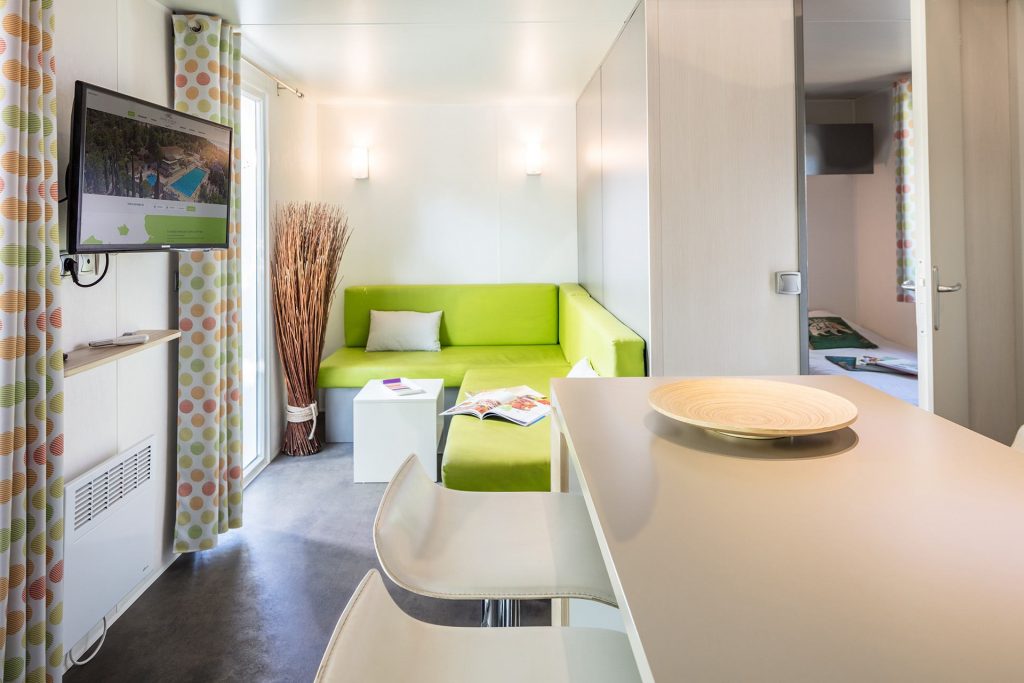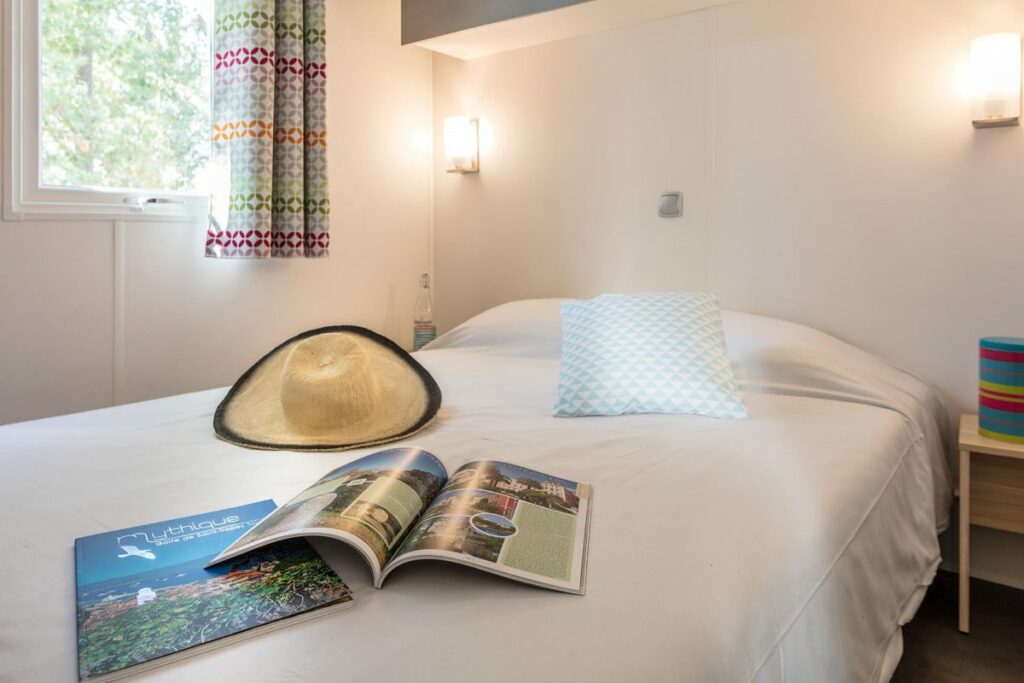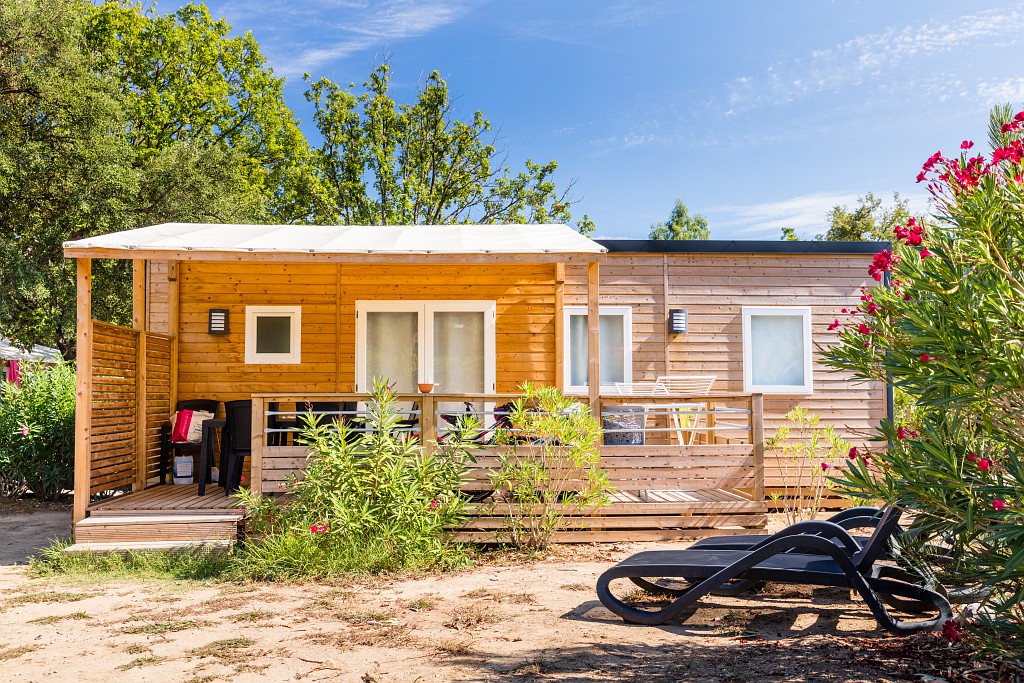 PREMIUM RANGE
You want a mobile home with all services included: TV, air conditioning, dishwasher... discover our mobile homes of the PREMIUM range ! A PREMIUM EXCLUSIVE variation is also available with even more services!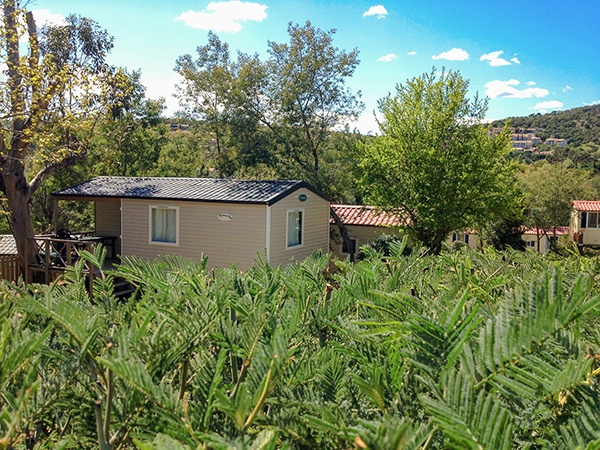 CLASSIC RANGE
With everything you need and no unnecessary extras, the CLASSIC range has been designed for you! Ideal for duo stays or couples with children. For a more spacious accommodation, book our CLASSIC XL variation with more surface area!
Tourist tax for adults over 18 years old : €0.86 / day / pers.
Eco-Awareness for the treatment of domestic waste : €0.40 / day / pers.
Booking fees: these apply to each individual booking and only once per season : from 10€ to 25€ depending on the payment method selected.
For more details : General rental terms and conditions
Deposit (accommodation + cleaning) : €150 Deposit