Le Domaine des Naïades
CONTACT & ACCESS
BY CAR
For holidaymakers coming from Nice
We recommend the following route :
Exit the A8 motorway at junction 36 (Draguignan, Le Muy, Ste-Maxime). After the toll, turn right for the D25 into Ste-Maxime village. From Ste-Maxime, head towards St-Tropez. Once you are on the coast road (D559) with the sea on your left, go through 3 roundabouts. At the 3rd, (Les Mûres roundabout) take the first exit on your right, Chemin des Mûres and keep going for 500m.
And for holidaymakers coming from Aix-en-Provence
From the A8, turn off onto the A57 towards Toulon and exit immediately at junction 13 (Le Cannet des Maures / Le Luc). After the toll, at the roundabout, head towards Saint-Tropez. You will pass through Garde-Freinet and then Grimaud villages.
As you leave Grimaud, at the roundabout, take the 2nd exit towards Ste-Maxime. Drive for 4 km ignoring signs for St-Tropez. At the roundabout, take the 2nd left towards Ste-Maxime until the next roundabout (Les Mûres, about 400m), go round 270º and follow the sign for Chemin des Mûres. The entrance to Domaine des Naïades is 500m further up.
Although it is quite winding, the road that separates Le Luc to Grimaud will however enable you to avoid up to several hours of traffic jams, especially in the summer period. This journey is also about 50 km shorter.
BY TRAIN / BUS
The nearest train station is St-Raphael-Valescure, 35km from the Domaine des Naïades. From the bus station (behind the train station), take number 876 which stops at Grimaud / Les Prairies de la Mer, 500m from the Domaine.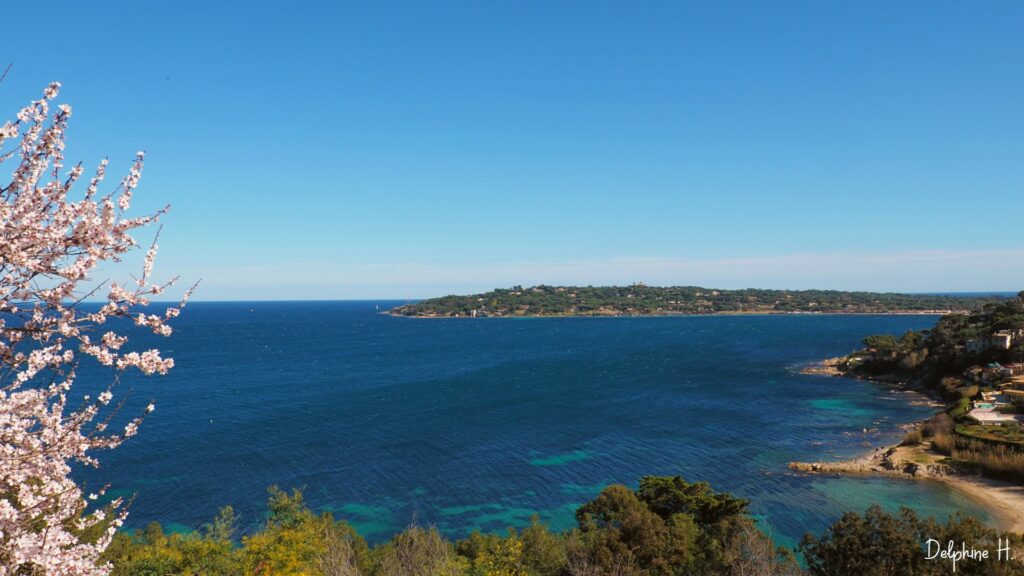 BY PLANE
Choice of two airports:
Nice Côte d'Azur (110km)
Toulon / Hyères (50km)
From Nice Airport, take either the train or the bus direction Saint-Raphael. Then take the bus towards Saint-Tropez and get off the bus at the bus stop called "Grimaud-Les Praires de la Mer".
From Toulon Airport, take the bus towards Saint-Tropez (stop at Cogolin-La Foux) and take another bus towards St-Raphael (stop Grimaud-Les Prairies de la Mer).